BCC MigrationEngine for Mail
Fast and secure mail migration from HCL Domino to Microsoft Exchange, and vice versa, that is fully GDPR-compliant and requires no human access to the mail on either source or destination.
Built for:




---
Important information:
Following on from two vulnerabilities identified on October 11th 2023, the open-source curl project has recommended that users of the libcurl library upgrade to use the latest version of this library.
BCC makes extensive use of the open-source library curl (or libcurl) in many of its products. This library is used by our products when transferring data over HTTP or HTTPS. The curl open-source project has announced a new version (8.4.0) addressing the security vulnerabilities identified.
We are now pleased to announce that our latest versions of all products will use curl version 8.4.0, which is identified as not having the vulnerabilities. The new version MigrationEngine for Mail 4.9.0.3 is now available on our download website.
More details on the vulnerabilities can be found at https://curl.se/docs/CVE-2023-38545.html or https://www.intruder.io/blog/curl-high-rated-cve-2023-38545

---
BCC MigrationEngine for Mail
We know migrating to a new platform is risky. With nearly 300 billion mails being sent every day, e-mail is the backbone of your company. Downtime, lost mails, missing calendars, incomplete contact data are not an option. In short, it's like changing tires on a car while the vehicle is moving at 50 mph.
It's a complex operation that requires precision, expertise, and the right tools. BCC MigrationEngine for Mail is the culmination of our commitment to making your migration experience as smooth and risk-free as possible. We offer you the assurance that your email migration will be executed with the utmost precision and minimal disruption, ensuring your business keeps moving forward. Say goodbye to the anxiety of migrating, and let us help you navigate this crucial change effortlessly. Your business deserves nothing less.
Based on its 20 years development experience in the HCL (IBM) Notes/Domino space, BCC has developed a server based migration solution, which allows a highly automated, fast and secure migration of mails, calendar entries and applications from HCL Domino to Microsoft Exchange and Office 365 environments and vice versa.
Using the server based MigrationEngine for Mail has benefits of speed and efficiency for every platform. Without the need to install client migration farms to cope with encrypted messages, you can move your migration plans forward, faster than with other methods. Taking a structured approach to the migration, our team will help you with industry insights and proven skills to make your migration a success. To find out more about mail migration for your system, schedule a demo with our experts. Once you have migrated your mail systems there can be some archives or applications left behind. There are products to help with this scenario and these are detailed in the MailProtect Coexistence Gateway and MailProtect Webmail Archive sections.
Features of BCC MigrationEngine for Mail
Automated, fast and secure
Automated, fast and secure
Transparent and fully automated process for transferring (without user interaction)

Local databases
Mail files
Calendar entries
Contacts
Domino applications to Microsoft Exchange

Direct execution on the Domino server does not require extensive migration workstations (migration farms)
No access to sensitive data by technical user ID or technical personnel during the migration
The entire migration process is:

Comprehensively logged
Formatted and customizable reports are available
Full logging of the migration process with output to reports or Excel for easier review
"Using BCC's MigrationEngine for Mail allowed us to pull off a miracle in less than 2 months. Bye bye Lotus Notes, hello Outlook."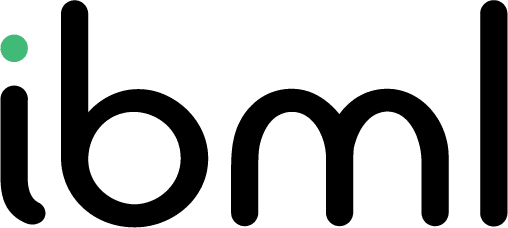 Nicki Faulk - Business Systems Administrator at ibml
Other BCC products built for Microsoft applications
Other BCC products built for HCL applications
View all BCC products