AdminTool for Microsoft Teams simplifies, securely delegates and automates Teams management processes.
Teams Management can be a time-consuming and tedious task, high level access is required and delegation to helpdesk or support staff would be difficult as they would need Team service admin rights, which is not a role that all support staff should have. Furthermore, companies adhering to compliance guidelines need audit proof documentation of changes, which is not easily available.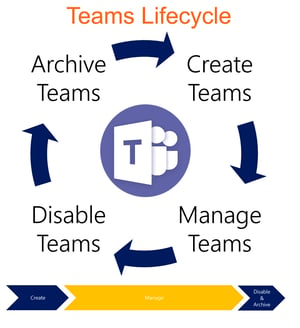 With BCC's AdminTool for Microsoft Teams no administrative access to Office 365 AdminPortal is required for managing the Teams lifecycle.
Provide corporate standard Teams beyond the Teams template, create and manage Teams, member settings and more.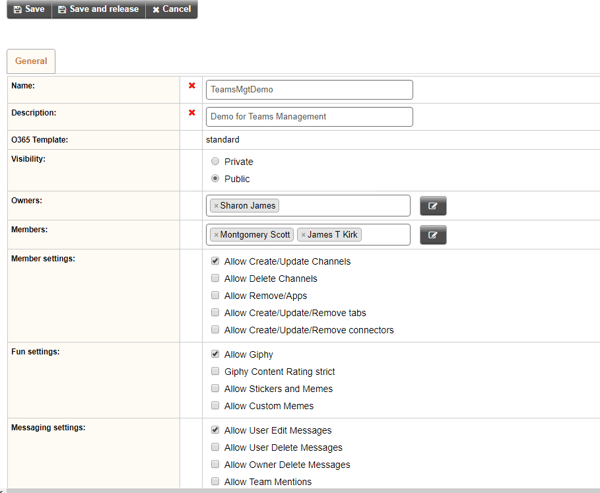 Delegate Teams management tasks to the helpdesk or to users themselves with "Self Service Portals".
Add workflow and approval processes and ensure "housekeeping" procedures for archiving & deleting.
Our fully customisable web interface allows you to adapt to your corporate design. With the flexible form designer it is possible to add your own fields and help, allowing the integration of Teams management into your "corporate IT Procedures".
Benefits:
Management of the entire Teams life cycle
Simple integration into existing management procedures
Configure processes and workflows
Delegate tasks to help-desk staff or enable user self-service
Comprehensive logging and traceability
Customisable web portal to allow integration with existing systems
Extend with other AdminTool modules to manage the complete user and group lifecycle across O365, Active Directory and other systems
Let us help you make it easy ! Contact us to find out more