Published on March 29, 2017
When a multi-national bank finds a Case for DBTool

BCC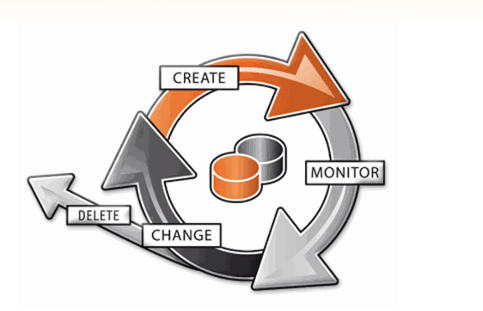 Written by Arshad Khalid
One of my first projects when I started at BCC was to streamline the whole database lifecycle at a multi-national investment bank based in the US. This global investment firm was using a lot of enterprise critical Notes applications. They had multiple business units, each having its own set of applications and of course since all of these applications were built in-house, they needed maintenance on a regular basis.
As we all know, in application terms, maintenance means adding or modifying things that inevitably result in design changes. Once the design changes are complete, they also need to be applied to the production environment, which is normally carried out by the administrator. And of course when an application's design has been modified, it is highly likely that there might be some agents that might need turning on or off or schedules set etc. And given this is a blue chip financial organisation, it is bound to comply with legal regulations namely logging every single change made to the IT infrastructure.
The issue with this particular organisation was that there happened to be only one Administrator who was qualified to carry out these tasks. Not only was this Administrator looking after Domino, but they were also looking after a lot of other systems. So you can imagine the scenario when 3 or 4 business units approve the design changes to be applied to their respective applications. There was a bottleneck, which had to be removed. Hiring new Administrators was obviously an option but this organisation has always been very tech savvy and likes to use technology to solve issues like these.
This situation was exactly what BCC have been evangelising for years. Our motto – Save, Secure, Automate – says it all.
We have always advocated that the key to delivering streamlined solutions, is automation. There are many tasks which machines are better at doing and as such that's what we should exploit.
Automation not only delivers a higher degree of compliance for legal and corporate regulations with ease, it also increases security since automated programs can store secure objects without having to distribute them to a large number of people. In the same breath, it increases efficiency since in most cases users can avail themselves of self-service systems. These can trigger requests, which go through an approval process before being executed by the automated system. And with all this in place, reduction in costs comes for free!
The challenges that were being faced by this customer were clear and we knew what had to be done:
Use an approval process for

Updating application design

Deploying new applications

Blocking access to an application

Requesting access to an application

Locking, archiving and deleting an application

Simplify the application management process

Automatic design update

Reduce dependence on manual intervention

Audit all changes for compliance
The key to any successful project implementation, especially one that aims to automate processes is proper and detailed planning. Processes need to be standardised, tasks need to be programmed to act on the standards and output agreed upon as this figure below shows.

Fortunately for us, we had the help of a fantastic solution - DBTool, which is built specifically for handling the database life cycle. It provides an easy tool to manage the complete lifecycle of an IBM Notes application. It automates the processes, documents all database attributes, allows audit reports and enforces defined policy settings to assigned databases.
With DBTool in place, we were able to implement the following with ease:
Simplified application management

Application developers could create requests to update application designs without having access to the signer ID

Requests went through an approval workflow

Tasks could be scheduled for off peak times, eliminating the need for cutting off access during business hours

Automation with (almost) no manual intervention

Reduction in admin effort

Audit proof logging complying with legal regulations
This resulted in a much better and efficient process, which removed the bottleneck of a single Administrator. The business units could easily get their applications updated while freeing up valuable IT administration resources to concentrate on mission critical projects and strategic measures. Furthermore, compliance with legal regulations was no longer a contentious issue, since all actions taken by every individual that changes any application is logged.
Need more information about DBTool?
Back to all news