Published on April 12, 2017
What Is MailProtect?

BCC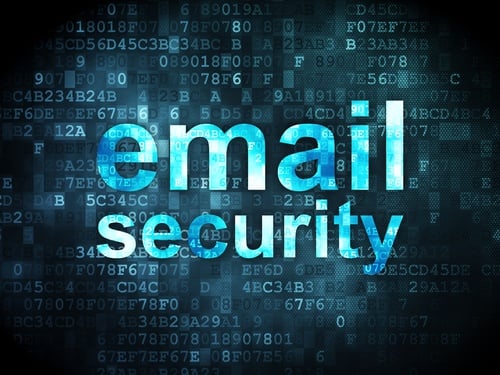 Written by Arshad Khalid
Not so long ago, we were tasked with providing a solution to the messaging requirements for a multi-national investment bank based in Luxembourg. It was clear from the very beginning that the requirement was quite complex. Now, having been a consultant most of my working life, this is what I am used to doing – coming up with solutions to complex problems.
To make my life easier this time around, I had the support of our solution MailProtect.
The customer was quite clear what they wanted but since they hadn't come across any solution which fit the bill completely, they weren't sure how this could be implemented using any out of the box product.
At the heart of the requirements was the need to:
Check all outbound emails before they are sent which meant

Internal mails had to be discounted

There were some external domains which had to be discounted from this check

For all outbound emails to be checked, if the "approver" deemed it ok, then

All attachments in the email must be zipped up into a single zip file

The zip file must have a two part password – fixed and variable

Mail message sent with secured zip file containing attachments

In case the "approver" found something wrong with the email then the email does not get sent (obviously!) and the sender gets notified of the reason for rejection
I knew from the very beginning that it would be MailProtect that we would be using to accomplish this since it is designed to monitor email traffic and enables administrators to control and take action if required. It provides a real time check based on "Mail Conditions" which interpret one or more configured rules.
It also offers the Instant PDF Encryption functionality. For the uninitiated, Instant PDF Encryption converts your whole message including attachments into a secure PDF on the fly before sending it. The recipient gets notified of the secure password as per the sender deems fit – SMS, email, phone call etc. This is a very cost effective antidote to the expensive and complicated process of implementing Public Key infrastructure.
So I decided to delve deeper with the help of my colleagues Tatjana and Mirco and MailProtect did not disappoint! It was a matter of creating some more services and rules since this is what MailProtect is based on.
Holding outbound emails to be processed by approvers going through what is essentially an approval workflow – check. Zipping all attachments into a single zip and adding two part passwords to it – no problem, a variation of Instant PDF Encryption comes to the rescue! Excluding internal emails – sure! Excluding external "trusted" domains from the workflow – well of course! We could even have different password rules for different domains!
Once we demonstrated it to the customer, there was no looking back. They were very happy that in MailProtect, they had not only found a solution which met all their needs but also it gave them more flexibility than they were initially thinking of.
It is a testament to the flexibility and mature architecture of MailProtect that we were able to provide a very robust solution to the requirements that seemed quite daunting in the beginning. But when you have a messaging solution like MailProtect, it makes your life that much easier!
Want to learn more about MailProtect?
Back to all news