Published on September 25, 2018
Welcome to Microsoft Ignite 2018

BCC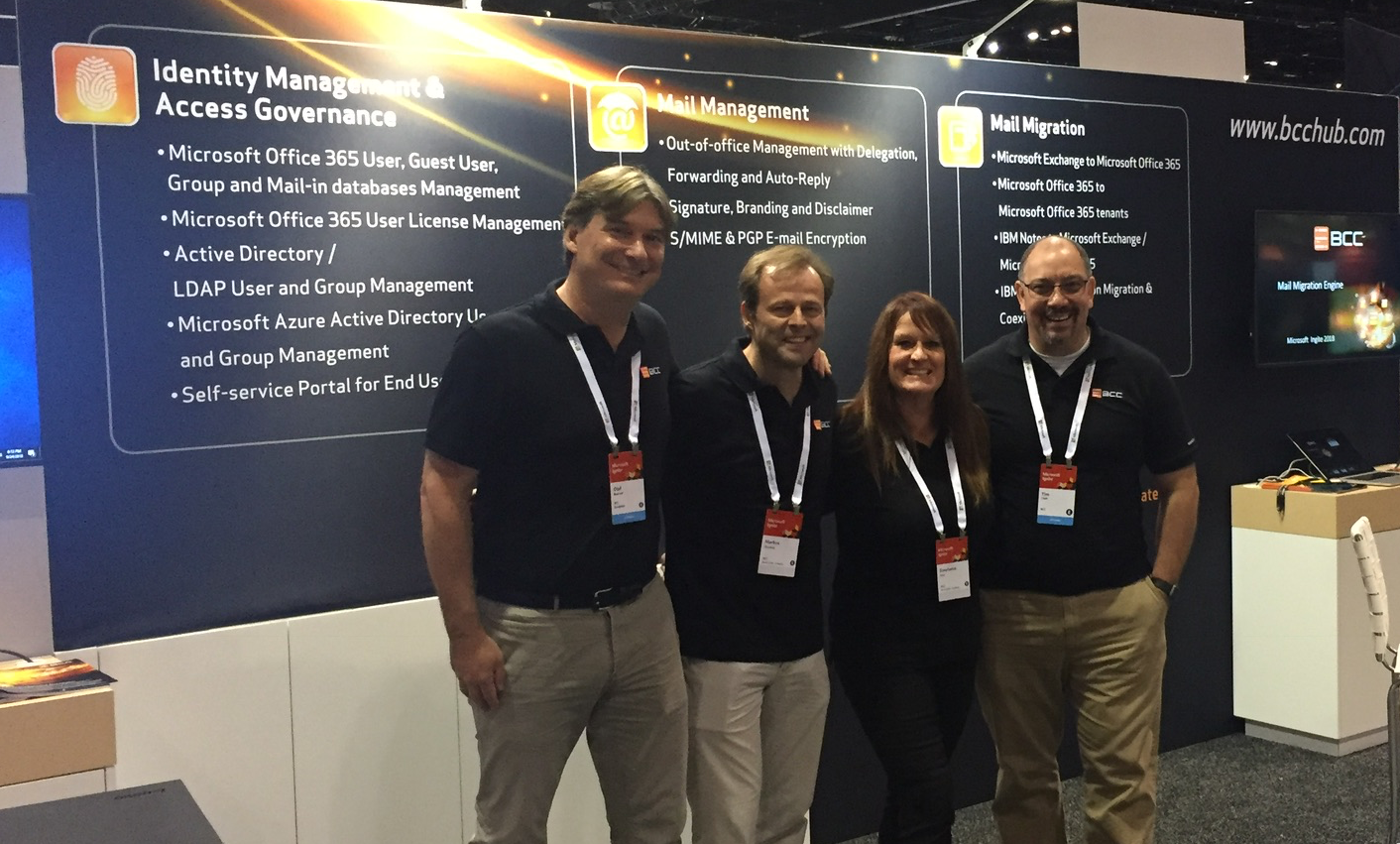 Ignite is Microsoft's largest conference each year and this is our second year of showing what BCC can do for Microsoft customers.
We have a great set of products and features for all customers, but especially for those who want to get to Exchange or Office 365. Our product set also includes identity management and access governance allowing you to manage your users across multiple platforms from just one single interface.
We are here at booth #2035 to show everyone what's possible with the BCC products. Come down see us and find out for yourself what's new from BCC.
Watch our videos from the week
MS Ignite introduction
First impressions of MME
Until next year
Back to all news