Watson Workspace at Think 2018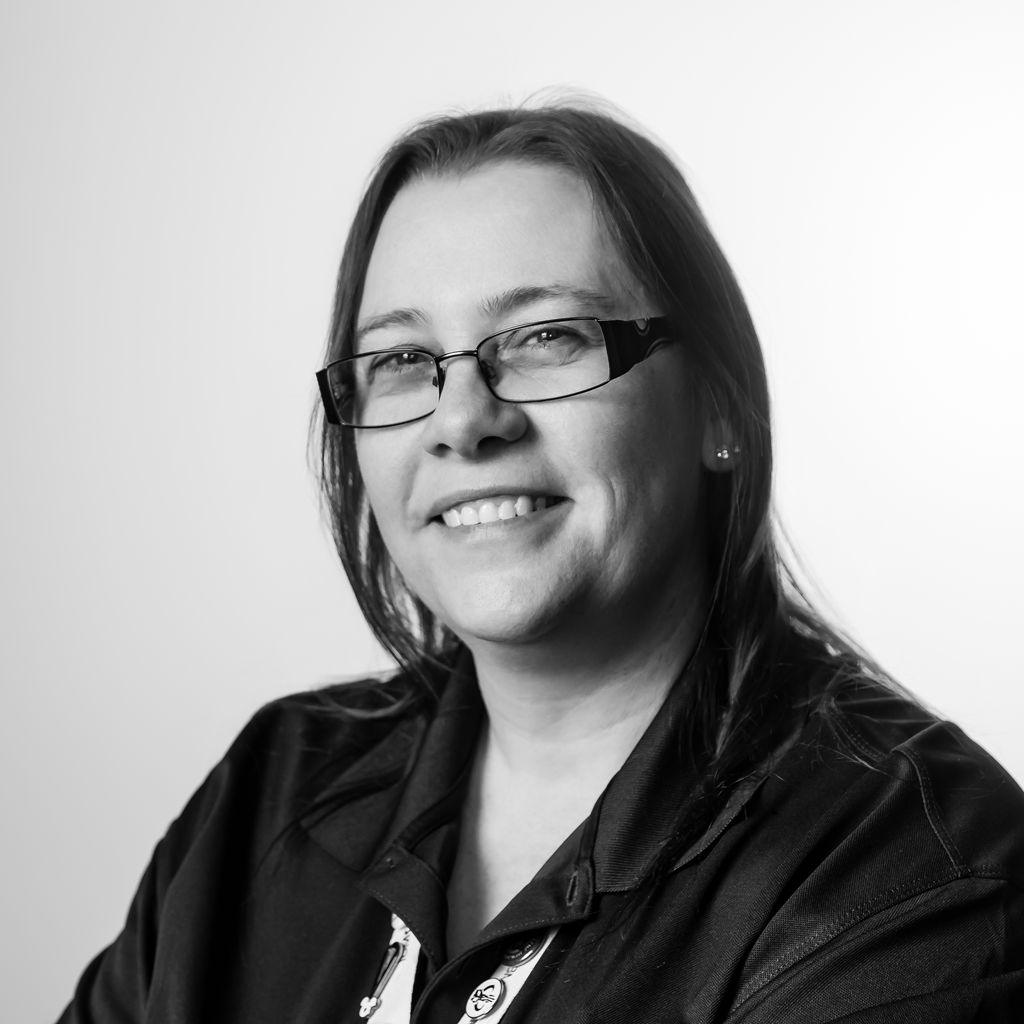 Sharon James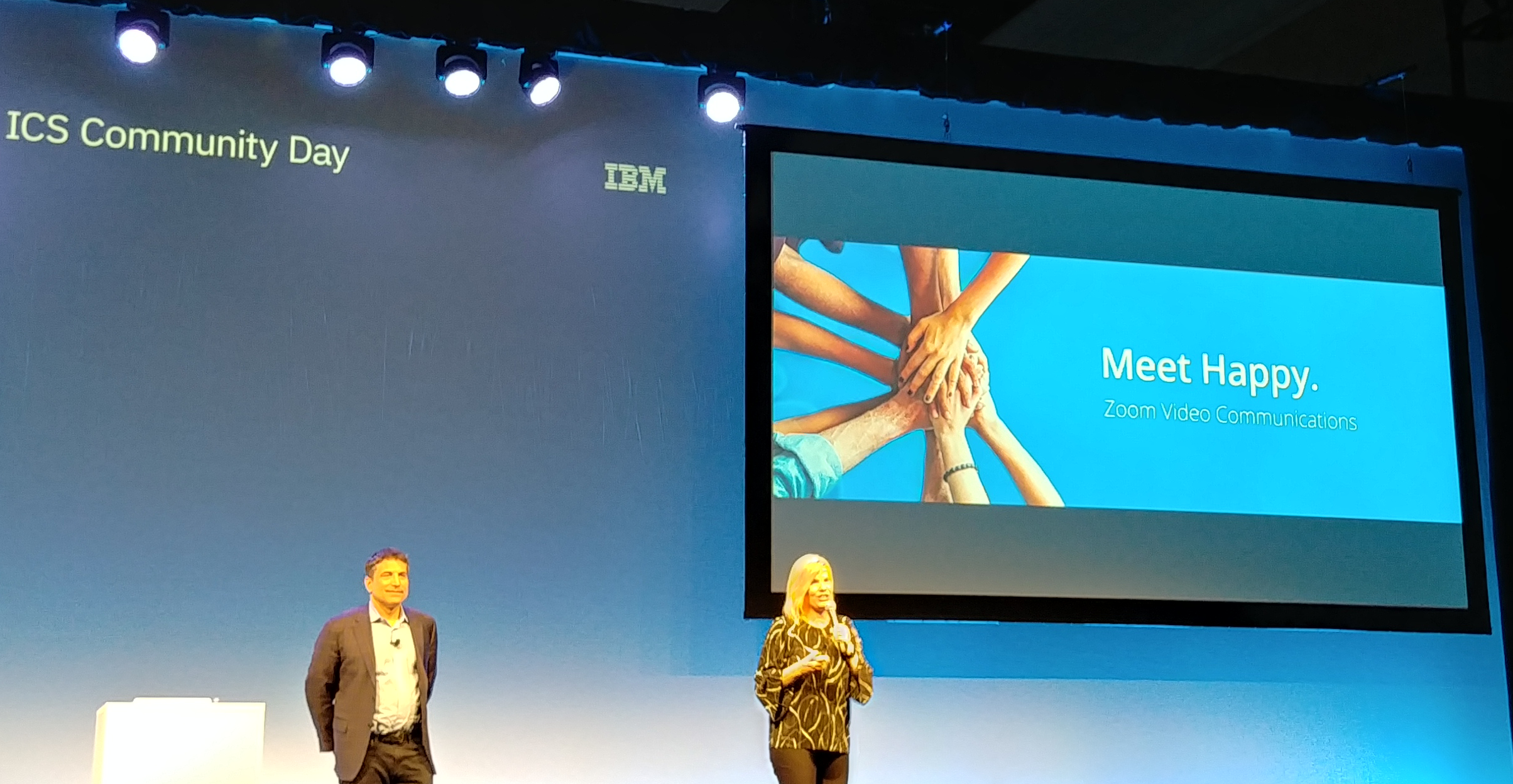 What we learned at IBM Think 2018 and what is next for Watson Wokspace
Reinventing the wheel? I think not
There was a lot of news and talk of Watson Workspace at Think and rightly so. Just to remind you - Think was the largest IBM conference to date, with nearly 30,000 attendees over 4 days.

For those that don't know about Workspace here is a quick synopsys taken from the IBM Watson Workspace website:
IBM Watson Workspace comes with everything a user needs to do their best work. Users can connect and collaborate with their teams and other work groups from anywhere, on any device. It has full, searchable history and one central place for all shared images and resources. Users can connect third party apps to work more seamlessly with their every day tools and when conversations move fast, users can take advantage of our proprietary Moments feature, which summarizes hours', days', even weeks' worth of conversations down to meaningful highlights - extracting key topics, and actions, questions and decisions into a smart summary - so users can catch up in a matter of minutes.
So why has IBM come into this space? There are a bunch of other applications out there that do the same thing, so why reinvent the wheel?
The simple answer is, they haven't.

Sametime instant messaging has been around for years and works very nicely thank you, but then so does skype, slack, jive, etc... So why create another IM client? The short answer is Watson Workspace (or WW) isn't just chat. It is evolving into the place where teams can be assembled quickly to solve issues, work collaboratively and keep on top of projects with intelligence of Watson behind it.
One of the use cases for this is a feature called "resolution rooms". They have been created as part of IBM's Supply Chain Insights product (a demo can be reached in the links below). Issues can be quickly resolved by bringing a dynamic team together to share the details of the problem, share documents, embed 3rd party applications into the workspace, chat in context and real time to resolve the issue quickly.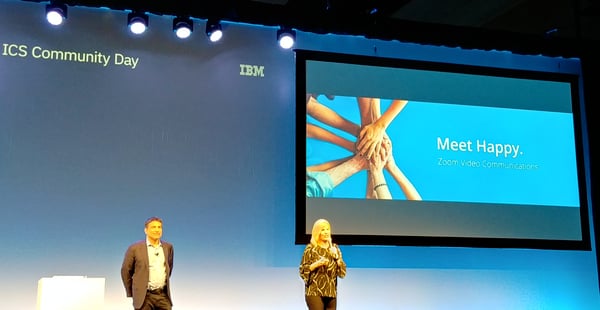 What was missing from Watson Workspace? Quality voice and video. Rather than reinventing the wheel by refactoring Sametime's meeting capability, IBM have decided to form a partnership with the "Best in Class" voice and video and what better partner than the Meet Happy team of Zoom. On March 13th IBM and Zoom announced a partnership to embed Zoom video meetings into the Watson Workspace Plus offering. As seen above, Dave Berman (President of Zoom) and Anne-Marie Darrough (Offering Manager for Watson Workspace) gave a number of presentations and demos throughout the week.

Watson Workspace plus Zoom really does give WW an advantage, Using this on a daily basis with the team I work with, IBM Champions and spaces set up for product specific issues, I can personally say that Watson Workspace beats the competition.

There was a lot of talk at Think of integration between products in the current (and future) ICS portfolio. That means using WW in Notes/Domino 10 and Connections to allow all of that great incontext intellegent conversation to extend into mail, apps and our favourite collaborative platform.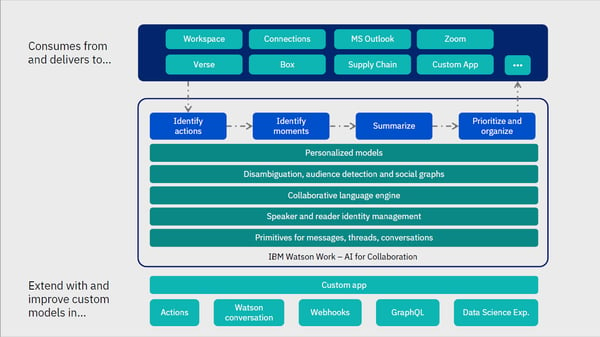 So what does that mean for On-Premises customers? IBM are currently looking into making Watson Workspace available via an API/ WebService to be consumed to allow On-Prem deployments to take advantage of the Workspace capabilities. Hopefully more details will be available soon.

How do you get in on the action?
Workspace has a "Freemium" version which is still known as the "Preview" (but don't be confused by the name). This allows anyone to signup with an IBM ID to collaborate in a wokspace, share files and use the amazing watson capabilities to analyze conversations. You also get use the great moments feature which allows you to quickly catch up on important parts of the conversation.
The commercial flavours of Watson Workspace include Essentials and Plus which give enterprise level administation, single sign on, public spaces etc. (for a full run down on the comparison visit the link below). These are available via a subscription model - more details can be found in the links below.
Find out more about Watson Workspace here.
Back to all news