Published on June 15, 2016
The Strengths and Programming Languages of IBM Notes

BCC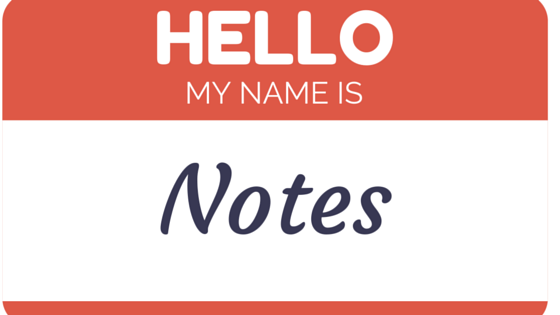 IBM Notes, a.k.a. Lotus Notes, allows you to use multiple programming languages in multiple-platform client message integration, including Lotus Formula language, LotusScript, JavaScript, HTML, Java, and XPages. This is a nice cornucopia for those who want some latitude and depth in their integrative apps--especially a program which factors-in many parameters in CRM and web-based business communications. The various languages used in Lotus Notes/IBM Notes help users communicate across different business and social media platforms, and the various codescript choices available as the app and encryption demands require it.
Multilingual Social and Business Collaboration
The IBM Notes application gives users maximum latitude in consolidating encrypted communications that translate across multiple platforms. It's proprietary language LotusScript, is an easy-to-use lexicon similar to Visual Basic, with the difference that LS employs a richer set of application-specific classes for its attendant programs, such as Lotus Word Pro, among others. XPages is a "Rapid Web and Mobile Application Development Platform" which leverages IBM Lotus functionality for rapid web development application. JavaScript and Java aids IBM Notes Domino functionality by allowing more comprehension of documents in multiple platforms, with an eye toward web applications and development. For instance, you can open up IBM Notes documents in a browser without coding. Lotus Formula language is utilized across all Lotus platforms to produce data values, or actions, which greatly adds to the functionality of IBM Notes.
Top Benefits of IBM Notes
Documents and manages intense sales cycles – it inspired SalesForce's inception
Acts like a multilingual translator for wide variety of documents and platforms
CRM and enterprise email "best friend" for SME CEOs and CIOs
According to CIO Thomas Duff, is the "Ginsu Knife" of app development
Wins out in overall popularity with many CEOs and CIOs to MS Outlook, due to its going far beyond "just email"
Ability to produce complex workflow applications in very little time
IBM Notes and IT Security
CIOs, CISOs, and their IT security mavens have sounded-off on Notes' versatility, even though (or perhaps because of) its having been around now for more than two decades. And, although MS Outlook has enjoyed more mainstream success as the email application with multi-platform translation, Notes continues to hold its own in terms of better-performing cybersecurity, especially with its soft-coding and encryption abilities. In fact, XPages just released its latest Extension Library (Version 17) and IBM Notes Domino 9.0.1. It could be arguably stated that Notes is a better bet in the realm of cybersecurity than its stable mate Microsoft Office, especially in light of some of the security and functionality faults in MS apps.
High Compatibility Factor
IBM Notes has a history of having a "high backward compatibility" rating. CIO Thomas Duff says that, "Few software applications can boast about compatibility across versions like Notes can." Domino servers can be upgraded when Notes migration occurs, in as little as fifteen minutes. As well, you can take a Notes 1.0 built in 1989 and open up docs written in it in current Notes 9!. Can Microsoft boast that? Notes also allows you to be as productive offline as on, due to the built in replication features, efficient data mergers and synchronization.
Notes Speaks, Users Listen
One can largely thank its multilingual, multi-application features for Notes' versatile popularity. Programmers have probably largely migrated to it due to its soft-coding programmability, and association even with Linux and open source apps. There is a freedom that Notes can grant you, if you are adept enough as a web dev guru or IT expert, but CEOs and some CIOs may have some difficulty grasping its merits. Well, let them learn the benefits of its multilingual applicational possibilities!
Interested in learning more about how our products can improve your day-to-day Notes and Domino work? Contact us today.
Back to all news