Published on January 29, 2019
Migrating to Office 365? Provision, Migrate and Manage your users

BCC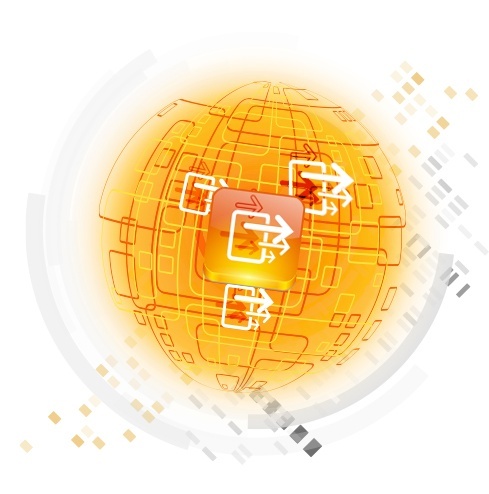 A migration project, as a whole, is a big task and there are lots of things to plan and to consider.
Pretty much everyone has moved to a new house at some point in their life. Even if it's only out of your parents' house and off to college or university. We've all experiences that level of planning for weeks in advance, working out budgets, finding somewhere within that budget, getting approvals and references. Let alone working out how you are going to move all that stuff you own!
The move day comes, and you set off with excitement and maybe a little trepidation about what lays ahead. Everything goes smoothly and a week later you find yourself at your desk with a stack of paperwork to complete for utilities and local city taxes, insurance certificates, refuse collection schedules and hopefully a sense of achievement.
The fun starts now, but the work doesn't stop! You have to keep on top of the bills and the rent/mortgage payments or you'll be looking for another place to live.
Migrating your systems can be a lot like this. Lots of planning, the big day/weeks of migration and then the maintenance of your new systems. A migration project, as a whole, is a big task and there are lots of things to plan and to consider. Part of it is the email migration and that is what I would like to talk about. So let's start with provisioning O365 accounts and assigning subscriptions.

Do you do it with PowerShell? Do you use the standard office tools or are you considering another 3rd party product? However you want to do it, the task will be very time consuming.

With AdminTool you can actually automate all this. AdminTool scans your existing user directory and imports it to its own directory from where the O365 accounts will be provisioned and subscriptions will be automatically assigned, based on criteria you define. Even better, AdminTool can audit your subscriptions and send you a warning if you are running low on your subscription allowance.

The next big task is the Email migration. You are probably looking at 3rd party products to help with the process. What I learned from our customers is that security, speed and flexibility will probably play a big part in your decision making process.

Let me outline some of the advantages of BCC Mail Migration Engine (MME).

MME can be used for migrations from IBM Domino, Exchange or O365 to Exchange or O365 destinations.
Speed:
MME is a server based solution which ensures a fast and efficient migration
If you are migrating from IBM Domino, there is no need for client migration farms
It's a fully automated process
Migration can start with small subset of mails (for example the last 4 weeks) and can then continue after the cut over
Security:
No access to sensitive data by technical personnel during the migration
The entire migration process is comprehensively logged. The logging of the migration process can be provided directly in an Excel sheet
Automatic decryption of encrypted emails which can then be automatically encrypted again on the target platform
Flexibility:
Policy based migration settings to comply with specific requirements for user groups (VIP, Marketing, Sales etc.)
Continuous migration procedure can start weeks before without any user intervention
Synchronisation between source and target system until cut over so everyone can continue their work as usual
If you migrated your email from IBM Domino then the chances are high that you still have Domino applications. So what happens if you have applications that still need to send mail to already migrated users? You can of course add forwarding addresses in the Domino Directory or you can let our solution do it for you. Our Coexistence Gateway can work without the use of forwarding addresses in the Domino Directory and allows the operation of IBM Domino Applications with cheaper IBM Domino Utility Server licenses.
So now that you have done the email migration how do you manage your users, especially if you need to do that on multiple platforms? Maybe we can make that process a bit easier for you.
Remember AdminTool that automatically provisions O365 accounts and assigns subscriptions? It can do a lot more for you and as you already would have installed it, it's even easier.
AdminTool automates the management of users, groups and subscriptions on multiple platforms. From a single web interface, you can manage all identity and access permissions across Microsoft (Azure Active Directory, Active Directory), IBM (Domino, Connections), Cisco Webex and more.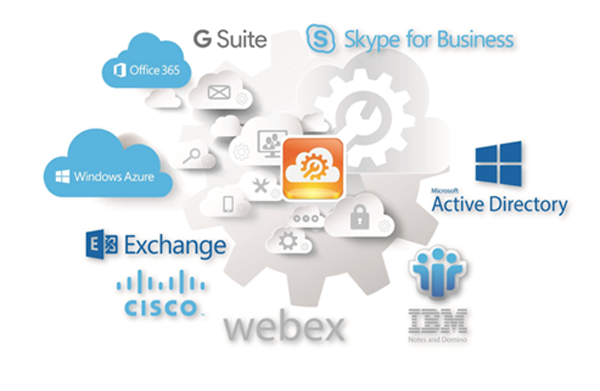 Identity Management and Access Governance doesn't need to be an IT ticket. BCC AdminTool even allows you to delegate user management tasks to the relevant people outside of IT. Common tasks like creating users, groups, distribution lists or resetting passwords can easily be performed with little effort.
Depending on the level of access or role assigned to the non-technical user determines which user and group management tasks can be performed. This allows delegation based on a secure level.
Want to know more? Join our Webinar
Watch the replay
Back to all news