Published on September 23, 2016
Meet the BCC Team: Know Your Senior Collaboration Consultant – Sharon James

BCC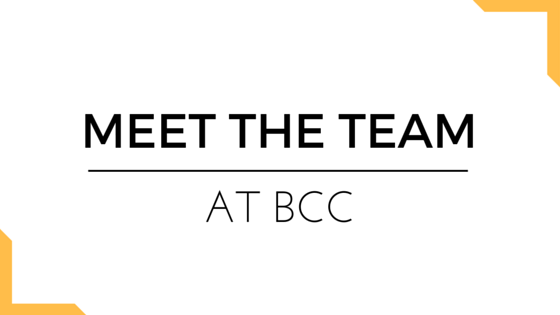 In our series of Meet the BCC Team, we've introduced you to Consultants like Arshad Khalid and Tanja Treisch. Now get to know Sharon James.
Featuring: Sharon James, Senior Consultant

What do you do at BCC?
I am a Senior Consultant working with IBM Connections, Sametime and the IBM Cloud Services. I am also a writer of documentation and I enjoy it.
What would you sing at Karaoke night?
Tainted Love - Soft Cell - sung at many a Kimonos at Lotusphere / Connect usually in a duet with Darren Duke. I do love a bit of Karaoke - my other song is Kryptonite by 3 Doors Down - I do like a good sing-a-long especially when driving in the car.
What would you want as your superhero power?
I am an IBM Champion - Oh that doesn't make me a super hero. :) BUT I would love something similar to Steve Rogers aka Captain America - super soldier - just a bit enhanced, nothing too extravagant. I do like to be subtle sometimes.
Do you play an instrument?
I play Bass Guitar very badly ... I am an enthusiastic amateur although. I imagine I am Lemmy from Motorhead or John Paul Jones from Led Zeppelin ... but I am about as good on the bass as Lister is on the guitar (fans of Red Dwarf will know exactly what I mean).
Star Wars or Star Trek?
I like both - absolutely love the science of Star Trek but I am a mad crazy Star Wars fan and have been since I saw "A New Hope" in 1977. It's a bit of a joke with my friends, co-workers and people in the ICS community that I am a
little bit
of a Star Wars fan. So much so I costume as a Mandalorian (Boba Fett) and have a number of Star Wars tattoos.
Hike or bike?
Again I like both ... but I do like a dander - walking I find helps me clear my head and chills me out. It helps keep me fit :)
Kindle or paperback book?
Always a real book ... I have tried but I just struggle with digital books, nothing feels like a real book in the hand when you are reading it. The smell of a real book is also almost magical - some of my books, just the smell brings back memories of when I bought it or first read it. I do re-read a lot of books and am a massive Disc World / Terry Pratchett fan, also a fan of crime fiction and have
a few
Star Wars expanded universe novels.
What three words describe you?
Enthusiastic, Loyal & Fun - some people may say I am crazy as a box of frogs but those 3 sum me up I think.
Do you have pets?
YES !! Currently I own 2 horses (Luna & Secret), 2 Rabbits (Fraggle & Cookie) and Molly the dog. Molly and Luna have their own facebook pages (don't ask), but I have always had pets and these guys are all part of my family. Secret has been family for 20 years ... a pet is for life. :)
What's the one thing you can't live without?
Other than my family, food-related would be coffee ... I am sure that my body is actually 50% coffee - it keeps me running. :) ... Tech-wise it would have to be my phone ... keeps me in touch with everyone and everything work and non-work related - possibly a little geeky (just a tiny bit).
What's your 'death row' meal?
KFC ... I can't help it but I love fried chicken - with a pepsi, and some beans ... heaven. :) Actually that has made me hungry now ...
How long is your commute to work?
About 30 seconds ... The joys of working from my home office. I do have to travel but mostly my commute is approx just across the hallway, so it's not very far at all.
Who's the most influential person in Notes/Domino?
There are many. Even though I don't do a lot of work in that circle being a WebSphere person, the ones that have been most influential for me are Bruce Elgort, Bill Malchisky and Gab Davis - all 3 of which assured me to follow what I believed in and have always been there for me.
What projects are you working on right now?
Right now I am building a new Sametime server for our internal BCC use and integrating it with our internal Connections and Domino servers amongst other things.

Tell us something about your most exciting project at BCC
Well as I am still the newbie, the most exciting thing I am working on now is the Admin Tool for Connections cloud and some other Connections related products which are still in the planning stages ... lots of exciting things coming up. :)



What's you favourite IBM ICS community event?
Oh my! I am a big fan of ICONUK as I help organize it. It was the first ICS event I went to when I got back into the 'bubble' in 2010. But I do love an Engage - It is the biggest user group event outside of Lotusphere/Connect, and the best place to catch up with all of our friends, peers, champions and IBMers.



What's the best advancement in the IBM ICS technology?
I am excited about Watson. I have been since we first saw it at Lotusphere 2011 when he played Jeopardy for us (and I say hello to him). The advances in how cognitive computing can assist the healthcare industry for diagnosing illness right down to working out which of your 3 meetings are the most important for you - the possibilities for use are endless. I am also very excited about Toscana which we are beta testing at the moment - another project that will have Watson capabilities.
Need help with your IBM Domino environment?
Back to all news