Published on February 10, 2016
From Lotus Notes to IBM Verse – Is IBM crossing the Chasm? Insights from IBM Connect 2016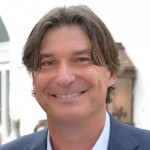 Olaf Boerner
After reviewing all the information at IBM Connect 2016 (event formerly known as Lotusphere) I am left with somewhat mixed feelings. Let's start with the positive points:
The conference itself was great, much better than previous years. The new location is a marked improvement when compared to the Walt Disney Swan and Dolphin with a much better exhibition hall. Guests were coaxed into the exhibition hall with desserts and happy hour goodies.
From my point of view as the CEO of BCC which has been a long-term IBM Business Partner and Bronze plus sponsor at Connect 2016 there were many interesting conversations. Customers are willing to invest in their ICS collaboration infrastructure which is good.
Fortunately, the ICS community is still one of the greatest assets in the industry. Love it!
So far IBM Connect 2016 was much better than anticipated !
IBM showed an impressive vision for their upcoming collaboration products based on IBM Connections and IBM Verse. They were combined with IBM Watson artificial intelligence technology which displayed a very powerful workplace environment. Although most demos were mocked up by showing videos, they gave us a compelling insight with Project Toscana.
I will comment on IBM's vision in detail in an upcoming blog post but in summary I strongly believe that they have an impressive vision based on rock solid products.However IBM might face the challenge to keep existing IBM Domino users as their future messaging customers and prevent them not moving to the "dark side"
The road map presentations for messaging can be summarised in the following points:
main focus is on IBM Verse and IBM Domino
"new" features were just rolled over from last years road map
most features are "Cloud based" still weak spots or missing features for on premise
no concrete announcements for IBM Notes Client releases
This means not so good or at least disappointing news for IBM Notes Customers who want to understand the future of the IBM Notes Client.
It is really great to see that IBM is offering different ways to access Domino Servers via the Browser, Notes Client, IMAP/POP, Mobile etc. and now even extending this capability to MS Outlook.
However most of the BCC customers still rely on the IBM Notes Client. Working together with them we know that most of them have migrated from 8.5x basic Notes Client to 9.0x Eclipse based Standard Clients integrating IBM's Plugins or building their own plugins. The once hefty hardware requirements for the Notes Standard Client are now easily met by common mainstream business machines.
Due to the typical delay in companies upgrade cycles it did not really matter that IBM had not made any major progress with 9.0 since 2013. We all know that version 9.0 was all in all a rebranding from the original planned 8.5.4 version.
However, now that customers have finished 9.0x migrations they are now waiting for a reliable road map for the IBM Notes Client otherwise they have to consider an alternative rich / fat client for messaging.
The alternative client is the shiny, visual feast known as Outlook 2010, 2013 or 2015. It does not matter whether you are working on premises or using Office365, you still need to install an Outlook Client on your local machine, terminal server etc.
Microsoft clearly shows that a fat client strategy can be very successful.
It seems that IBM is convinced that the future email client has to be a browser based experience! But only on a PC/MAC !
If you are on a mobile device/tablet, IBM provides you with APPs which are just another rich client. The Connections App on iOS is awesome, same for the Verse App. I bet you will never prefer the browser over the apps.
IBM has to reconsider their App Strategy for PC/MACs. Do they really not want to compete against Microsoft's rich client approach ?
What IBM must do with the IBM Notes Client ?
– Call it Release Number 10 or X – and do not blame Legal for not doing so!
– Move to JVM 8 – which is somewhat confirmed
– Adapt IBM Design Thinking/IBM Verse Design to the Notes Mail template
– Enhance internal Security & Encyption to SHA2 and AES 256 – replace the text editor with a modern version including AutoText
– let it finally print and fix 10 more TOP annoying issues for end users
– Provide browser based INotes Customers with a new Verse Design experience and deliver cognitive features later.
What IBM should do with the IBM Notes Client
1.provide smarter deployment scenarios similar to Office365
2. smoother integration with Windows / MAC UI Standards
3. Smarter Integration with IBM Connections
- enable SSO from Notes Client to IBM Connections
– more powerful plugins
– use Notes Databases as a secure local "non sql" database for File Sync
– sync communities to local secure local "non sql" databases
This road map would show that IBM is committed to a Notes or Verse Rich Client and will not let the product and the client base slip away. It will not only help to keep existing customers but also reestablish IBM's position as a long-term and reliable Collaboration Software Provider who makes customers feel comfortable and secure; really a matter of "Trust".
Choosing a messaging or collaboration platform is a strategic decision which will lock your company for a least 5 years. I have learned in the last 20 years of my career that decisions are made by trust and price. Missing or delayed features do not really matter. In the long run, what matters is trust in the vendors ability to deliver and perform in the next 5 years.
This was the only reason why Lotus Notes skyrocketed after IBM took over in 1995 !
Most of the current Notes/Domino customers have been using the platform for more than 15 years and have had to endure IBM Workplace "dual lane strategy" and IBM's under- delivery of Notes releases during the last two years. ". But they believed in IBM rich client strategy and now they need to believe in a strategy that they can and want to follow.
This is the reason why I believe that IBM must win back the trust of the customer for crossing the chasm for IBM Verse and Toscana.
I agree with Alan Lepofsky that ICS new GM Inhi Cho Suh is a "serious commitment to getting ICS back on track." (https://www.constellationr.com/content/ibm-connect-2016-little-swagger-back-their-step)
Inhi Cho Suh's challenge now is to understand how IBM is currently "valued" by its long term ICS customers and what critical part the Notes Client is playing in this relationship.
Back to all news