Published on May 30, 2018
Engage 2018 - Review

BCC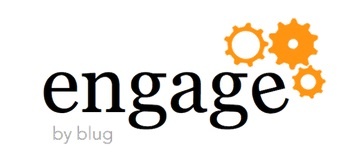 Engage this year was organised on the SS Rotterdam and it turned out that it was possibly one of the best venues for a conference you could chose other than a dedicated conference facility, if only the windows would open.
On the first day we had the great news that over 400 people had registered to attend, and Theo Heselmans did a great job of organising an event that lots of people wanted to be at.
IBM and HCL showed us the future in the ubiquitous Opening General Session. This was a showing of all the IBM Collaboration Solutions and news of their new feature sets. Headed off by Bob Schultz with a canned day in the life demo. First shown, in parts, at IBM Think and then repeated at Social Connections, Think Comes to You and now Engage, it's clear that this is a design ethos message that IBM wants to think of the products as a whole. This is good news as we may finally see the, ever promised, integration that would make everyone's lives easier and possibly more productive.
Sponsors got the chance to give a 30 second pitch to everyone in the "Warp-Speed Sponsoring" session right after. Even if we say so ourselves, BCC aced it with Stephanie Heit being 'Super excited!' about Tim Clark delivering her poem about our products and how they fit into the current landscape. If you missed it, see the video below.
Interesting breakout sessions followed for the rest of the day. We all learned a lot before the very busy and exhausting Speed Sponsoring session at the end of the day. If you've never seen this before, it's like IT speed dating with beer and wine wine and 2 minutes and 30 seconds to convince people you have something interesting. We chose to focus on how our amazing tools can be deployed to help you with your GDPR requirements in IBM Domino.
We showed DominoProtect being used to protect personal information from those unauthorised to access it, even Administrators. MailProtect catching sensitive personal information being sent out of the company, thus acting as a Data Loss Prevention (DLP) solution. And finally, AdminTool allowing HR people to administer users and deal with their detailed information that should not really be part of any IT ticket. All of this creates a comprehensive audit trail, as you would expect, which can be available to prove the chain of custody for the personal information, should it be required.
If you would like to see this short demo, or better still an extended version, click the button below.
Bright and early the next morning, 8am to be exact, Sharon James and Tim Clark delivered their very popular session on "Best Practises when deploying Verse-on-Premises". A room full of people showed up to learn from our services experiences. The reviews have been that it was absolutely worth getting up for. Want to see if for yourself? The slides are available on SlideShare, but we'd really recommend having a chat with us about our 'Connect your Domino' service that installs and configures the Connections pieces that you need to make Verse-on-Premises really work in your Domino environment.
HCL pulled out all the stops later in the day by delivering us news of what they are working on outside of the Domino v10 and v11 timelines. The HCL Places application that Jason Roy Gary is working on appears to be a mashup-up of all things collaborative. Persistent chat, Notes applications, real time chat, voice and video meetings, translation services, Artificial Intelligence (AI), custom apps you can build or wrap yourself and all this in a single client. Not only that, but all of this works in the client and is not hooking up to cloud services to provide the advanced functionality. A few IBM Champions in the back row of the auditorium were stunned by the speed of this development by HCL and what the future could look like. It's certainly a very different track than anything we have seen from IBM in the past 5-10 years.
With everyone exhausted from 2 days of hard conferencing it was time for the closing session and prize raffles. Our Amazon Echo was won by Christophe, who placed his business card into our jar. We truly hope that you are enjoying that Christophe. If you see us at an event later this year, make sure we get your card as you could be our next winner.
It was great to see everyone there and if you are coming to an event later in the year, then we look forward to seeing you soon.
Back to all news