Published on April 5, 2017
Connect Your Domino – A Service from BCC

BCC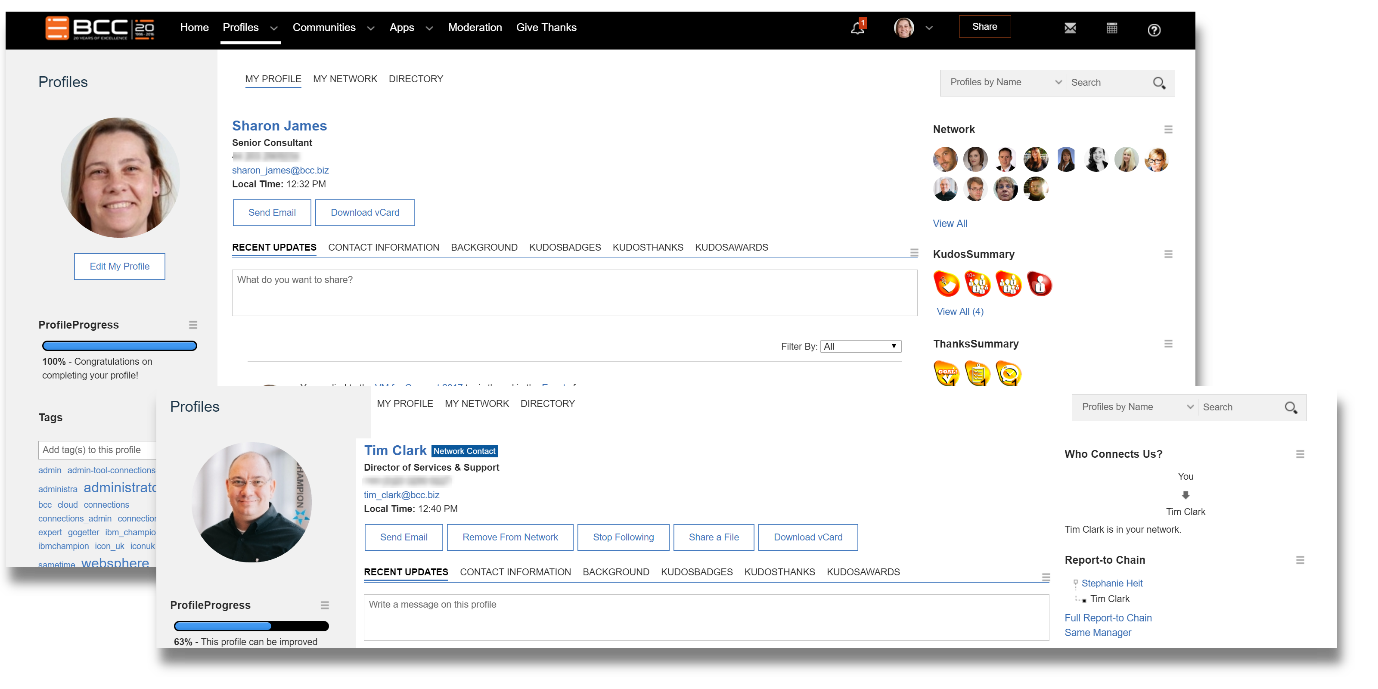 Written by Arshad Khalid
If you are an existing IBM® Domino™ customer you may not realise that you are entitled to use IBM® Connections™ Profiles and Files with IBM Domino.
For customers who are not familiar with IBM Connections why would this entitlement be of interest or benefit to you?
The entitlement gives access to two of the main features from IBM Connections – Files and Profiles.
Think of Profiles as an extension of your address book so that you can find and discover the expertise you need. For large organisations and those with hierarchy you can check the report-to-chain, find additional information on the reporting structure and find people in the same team or with the same manager etc.
You can use the Files entitlement to discover or share documents, presentations and images with your colleagues. This eliminates system duplicates and reduces the amount of mail in your inbox. Files can replace mapped drives and offline shared storage so that content can be shared, tagged, organized in folders and accessed from other applications.

The Files and Profiles entitlement also allows you to get ready for IBM Verse-on-Premises, to make the most of the rich features in IBM Verse-on-Premises – which require Files and Profiles, such as:
Profile pictures are shown in the 'Important to me bar'

Replace attachments with links to files from Connections

Always access the current content, data and documents

The uploaded data can be provided with recommendations and comments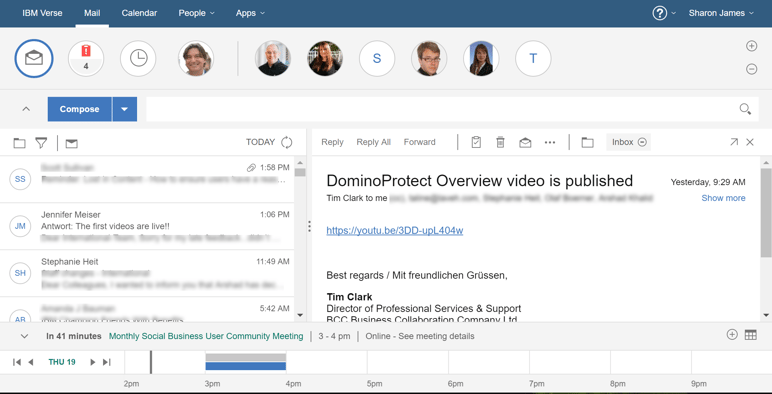 We can help you achieve this with our "Connect your Domino" service package -
Our fully certified technicians save you the time in having to learn how to install and administer Connections and its associated software (WebSphere, DB2, TDI and IBM HTTP Server).
There will be full documentation of the install & configuration settings provided – we all know how people love to read documentation but hate writing it, now you don't have to worry as we will do that for you.
As well as the documentation, our team will deliver you a set of training material/handouts for key points on where users can benefit from using the integrated system. One less set of documents for you to produce.
The project will be fully managed and the team will be available to answer any questions you might have and advise on next steps should you wish to deploy the full IBM Connections suite.
Interested in getting the your IBM Connections entitlements?
Back to all news