Published on July 19, 2017
Collaboration Tools and the Gartner Magic Quadrants

BCC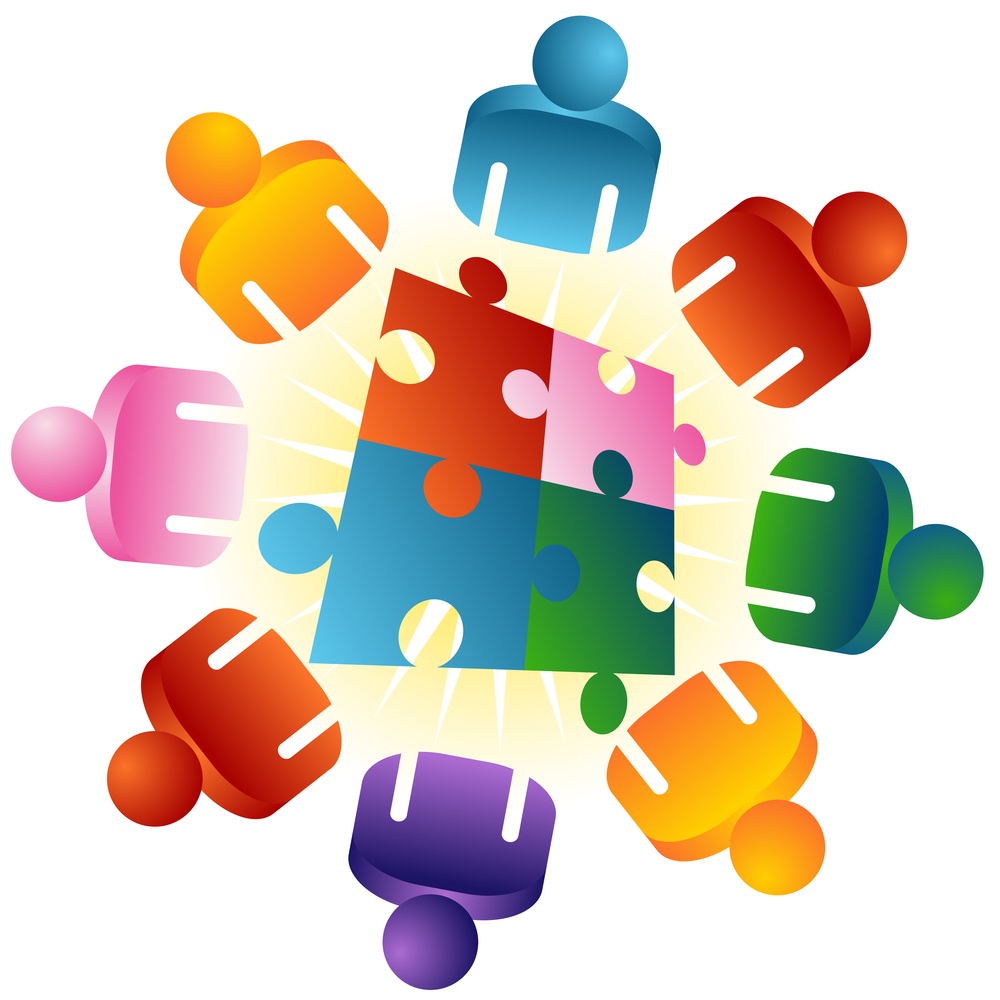 As you search for collaboration tools and software for your business, you will want to explore as much research as possible so that you can make a more informed decision and choose the best fit for your company. The Gartner Magic Quadrants are a helpful research tool that you can use to better understand what tools are available in the market and how they might help your business get ahead. Below, we'll discuss the Gartner Magic Quadrant research methodology and how you can use it to find the best collaboration tools for your business.
What are the Gartner Magic Quadrants?
The Gartner Magic Quadrants are used to position different technology solutions within a specific market. This helps give the user a big-picture view of the technological tools available in each industry and where they stand in relation to one another when it comes to achieving their vision and following through with execution.
You may be wondering how the Magic Quadrants work. They appear as a graph with Ability to Execute on the vertical and Completeness of Vision on the horizontal. Within this graph, there are four quadrants:
Leaders – These are the technology providers that execute their current vision well and are positioned best for the future. They are positioned in the far-right corner as being highest on both indicators.
Visionaries – Visionaries are positioned in the lower right corner of the graph. These providers understand where the market is going and have a vision for change, but they have not yet found a way to execute.
Niche Players– These technology providers focus on a small, niche segment of the industry, or they are not yet focused and don't outperform the others. They are positioned in the lower left corner of the graph as being the lowest on both indicators.
Challengers – Challengers are found in the upper-left corner of the graph. These providers may dominate a large segment of the industry or they execute their vision well today, but they may not demonstrate an understanding of where the market is heading.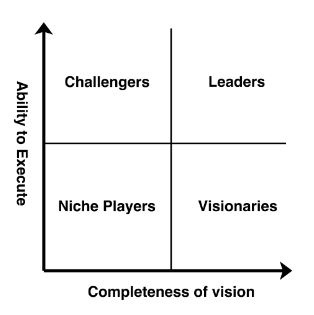 Though many people may be tempted to just focus on those technology providers found in the leaders quadrant, this isn't always the best decision for your business. Instead, organizations should choose the providers who align best with their individual business goals.
Use Gartner Magic Quadrants to Find Collaboration Tools
If you are a Gartner client, you can use the Gartner Magic Quadrants when evaluating the latest collaboration tools and technologies for your organization. Don't just look at the Leaders as they may not be the best fit for your business. Though Challengers do not yet have the size or influence of vendors in the Leader category, they do have strong products that show real potential. While Visionaries deliver innovative products and just haven't demonstrated the ability to gain the same market share as their counterparts. You may also want to consider a Niche Player if they offer the specific features your business needs to collaborate effectively.
Gartner's Magic Quadrants are a great tool to use when you're considering which collaboration tools to invest in. They allow you to get a quick overview of the competing technologies and their ability to deliver what you need to run your business effectively. This resource also allows you to compare the different strengths and weaknesses of each competitor, while considering how each fit into your specific needs.
Need more information?
Back to all news