Published on June 7, 2017
Benefits of Connecting Your Team Using IBM Connections

BCC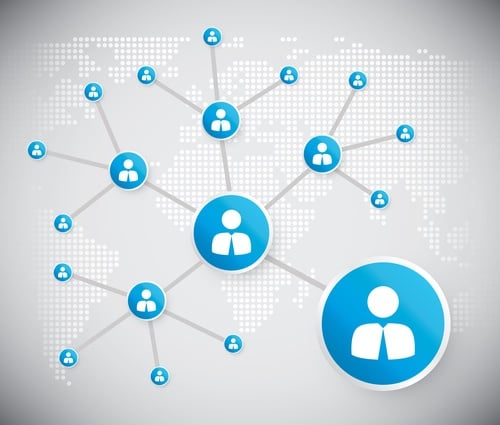 IBM Connections has been making a big impact in the business collaboration marketplace for some time and plenty has been written lately about the upcoming Connections Pink release later this year, even though not all at once.
Fundamentally, the Connections Pink release will be a revolutionary change in how IBM develops and delivers it's collaborative platform going forward. But what are the benefits available today for connecting your team in a collaborative framework?Saving time, effort or money are always in style.
Every organization is constantly under pressure to do more with less. Savings in capital expenditure is always on the agenda and savings produced by increasing efficiency in work streams is an ever present goal. IBM Connections can be a powerful tool in your arsenal attacking these fronts. By enhancing collaborative efforts and simplifying information sharing, both within your internal network and including external business partners or vendors, time spent developing and delivering solutions can be reduced. For example, by using a community to share documentation and manage version control issues, your team can focus on the goal instead of the process like emailing attachments and making sure updates are all represented in proper chronology.
Simplification and Organization are a great combo.
The collaborative-minded Connections workspace is all about cutting the noise and helping users focus on what is important to them today. From using Communities and shared folders to integrating with instant messaging and email, information about project updates, files and even people becomes readily available. Communities can be defined based on criteria that makes sense for your situation.
A project-based community can encompass all the details of the project, whereas a process based community can facilitate rapid and accurate execution and documentation of that process. People, documents and communications are neatly organized and easy to find with this one-stop search portal. One great part of using Communities is that you can ensure employees have access the most current copy of process instructions, forms, policy statements and other pertinent information like schedules and company communications around a particular process. Users can be confident they always have access to what they need, not wondering if the bookmark they saved last week or last year still references the most current information.
Seeking help with visual cues.
By leveraging integration with your corporate LDAP and Sametime instant messaging, your users will benefit from instant awareness of the availability status for coworkers and other people in their communities. Individual or group messaging and online meetings will improve communications and minimize phone tag or email bloat. If a user has a quick question to clarify a point, there is no need email and wait. Just observe the Subject Matter Expert's online availability and chances are you can get an instant answer!
Solidify and Secure your brand.
Working with external suppliers and partners is normal business in today's connected world. Collaborating with people outside of your corporate network presents challenges and opportunities. IBM Connections supports permission-based security, enabling those you allow in to participate as fully engaged members, but only limited to what you determine is appropriate. Since you will likely be engaging with people outside of your company, it is important to note that IBM Connections has extensive customization available to define the look and feel of your environment and ensure your company's brand is consistently presented. More than just window dressing, this will keep everyone focused on your brand and your expectations.
If you are not already benefiting from IBM Connections, it's time to take another look. Connections Pink will be great, but there is no need to wait for it to start realizing rewards for connecting your team using IBM Connections.
Back to all news