Published on May 31, 2017
BCC at Social Connections 11

BCC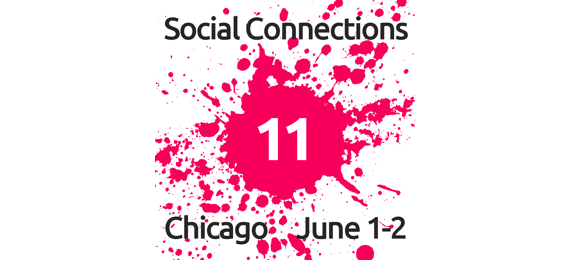 Stephanie, Sharon & Tim are in Chicago to attend Social Connections 11 on the 1st & 2nd June. They have plenty of products in the portfolio to show you, but their focus will be on the automated migration and on-boarding to IBM Connections Cloud and the easy user management with AdminTool.
Last year we showed off how easy it can be to manage your users in Connections Cloud with AdminTool for Connections Cloud. Since then we have been working hard to make the whole process of getting to the cloud easier as there are many other challenges before you get to the point of managing your users in IBM Connections Cloud. From the very first time you think about the migration project we can help you realise the vision of being in the cloud.
ClientGenie Analyzer Edition can help you understand your Notes landscape for free.
MailProtect takes emails from the client, so that you can get any locally encrypted ones too and push them out to the cloud email service.
Your users should not care about where their mail file is, as they just want you to provide them with an email service. This presents a HUGE challenge during the migration of keeping your directories in sync, whether it's Domino, IBM smart Cloud, Active Directory or some other address book.
As an example, one of our large US customers has asked us to help with their migration of users to Active Directory and keeping their Domino & Active Directory in sync while they finish their migration from On-premises Domino mail & Connections to IBM Verse & Connections Cloud.
We are able to fulfil that challenge with our AdminTool for Connections Cloud solution and have made their migration project possible with a realistic price tag.
While our team are in Chicago make sure you take the chance to grab them in person for a chat about your requirements. If you can't make it to Social Connections then get in touch via email to set up a meeting.
Back to all news