Discover the future of work! Two days of inspiring speakers, exceptional content and awesome networking!
60+ sessions, 10 tracks, world-class speakers. We're certain this is the best Social Connections content ever… Attend, network, socialise, listen and contribute!
Collaboration is all about sharing information and data between team members, departments and even companies.
Sharing data and ensuring its security are an important issue adopting IBM Connections Cloud for your business requirements and being compliant with legal regulations.
Our founder and CEO, Olaf Boerner will be running BCC's speaker session "Moving your social collaboration infrastructure to the Cloud. Stairway to Heaven or Highway to Hell?"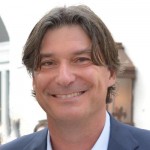 All major software vendors are switching their business model to cloud based delivery. Will this be a win / win situation for vendors and customers or is it just a more effective vendor lock in?