Join us in Philadelphia, USA. for Social Connections, the international IBM Connections and Social business user group running now for its 13th event.
Our focus in Philadelphia will be our amazing solution for Identity Management and Access Governance. Take control of the user lifecycle: from getting ready for the move to IBM Connections cloud, through on-boarding and all the way to automated user management.
There is no need to manually add or update users, cope with name changes, password resets and all the other IT tickets that go along with the user lifecycle. BCC AdminTool for Connections Cloud can cope with all of these and keep those systems in sync, regardless of whether the user record is stored in IBM Domino, MS Active Directory, Azure Active Directory, IBM Connections Cloud or any other directory accessible via LDAP.
Whilst all this can all seem daunting, our experienced Services consultants are available and willing to share their extensive knowlege and best practise with you to make your project a success.
We hope you are able to join us on the 26th and 27th of April, 2018 for what we are hoping to be yet another memorable event. The event will be held at the National Museum of American Jewish History.
We will also be giving away an awesome prize at the event, so make sure you stop by the booth and drop your business card into our prize draw for your chance to win.
Schedule a meeting with our attendees: Stephanie Heit, Sharon James, Tim Clark
Details

Date

26-27 April 2018

Organizers

We are an international IBM Connections and social business user group – Social Connections.
Social Connections is a non-profit organization independent on any vendor. It is run by a group of volunteers.

Registration Link

Address

National Museum of American Jewish History
101 South Independence Mall East
(Corner of 5th and Market Streets)
Philadelphia, PA 19106-2517
(215) 923-3811
Presentations
Our IBM Champions, Sharon James and Tim Clark will be speaking from 1:30pm - 2:00pm on Thursday April 26th in the Main Auditorium.
Connections work practises from the real world

There are some great sessions and blog posts on Connections best practises, but what happens when things go wrong?
In this session, we show some of the worst practices discovered in 9 years of working with IBM Connections, how these issues were resolved and how learning from others mistakes can save you the pain of going through them yourself.
Sharon James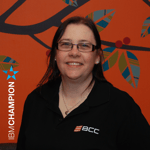 Sharon has been working in the IT Industry since 1996 and since 2003 she has been dabbling in all things ICS – mainly WebSphere including Application Server, Portal and Commerce, amongst many other IBM/Lotus software offerings.
Since 2009 she has specialized in IBM Connections and related IBM collaboration solutions software.
Sharon has spoken at many user groups and Lotusphere/Connect & Think, has been an IBM Champion since 2011 and is also on the board for ICON UK, the UK IBM user group.
Tim Clark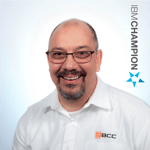 Tim lives and works in the UK as the BCC Director of Services & Support. Having been in IT since 1987 he has seen a lot of technologies come and go, and some of them even come back around again. Over the years, he's played the role of manager, mentor, administrator, educator, evangelist & more. His ability to connect with people and gain their trust is second to none. Tim specialises in Prince 2, ITIL, IBM Domino, Mac, Linux, Windows, MDM, Sametime, Connections, WebSphere and empathy based support methodolgies. He also leads the ICON UK IBM user group in his spare time. Tim is also an IBM Champion (2013-2017)
For fun Tim enjoys BBQs, rides bicycles, motorcycles & scuba diving. To relax he plays drums as part of the house band at his local church. Tim loves spending time at home with his wife, 2 children & 3 cats