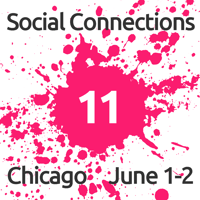 Join us in Chicago for Social Connections 11, the international IBM Connections and social business user group. Our focus at this event will be our amazing solution for managing the entire user lifecycle: from getting ready for the move to Connections cloud, through on-boarding and all the way to automated user management. We can't wait to share our AdminTool for Connections Cloud solution with you.
We hope you are able to join us in this iconic city on the 1st and 2nd of June, 2017 for what we are hoping to be yet another memorable event. The event will be held at the Summit West Centre in Downtown Chicago! The preliminary agenda is published and the BCC speakers are confirmed.
We've also got an Amazon Echo to give away, so make sure you stop by the booth and drop your business card into our prize draw for your chance to win.
Schedule a meeting with our attendees: Stephanie Heit, Sharon James, Tim Clark
Details

Date

1-2 June 2017

Organizers

We are an international IBM Connections and social business user group – Social Connections.
Social Connections is a non-profit organization independent on any vendor. It is run by a group of volunteers.

Registration Link

Address

Summit West
Citigroup Center, 500 W Madison St, Chicago, IL 60661, USA
Presentations
Our IBM Champions, Sharon James and Tim Clark will be speaking from 2:50pm - 3:20pm on Thursday June 1st in the Reddis room.
Migration from 5.x and 5.5 to Connections 6.0 – Been there, done that!
You've been told that you will need to go though Connections 6.0 to get to Connections PINK. We've been through the process already and can show you the best way to do it. From planning your data migration strategy, requirements and software upgrades, to time estimates and lessons learned and the all important documentation stage that everyone loves. Let us be the pain relief to your migrations headache (other antidotes are available).
Sharon James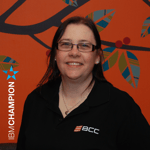 Sharon has been working in the IT Industry since 1996 and since 2003 she has been dabbling in all things ICS – mainly WebSphere including Application Server, Portal and Commerce, amongst many other IBM/Lotus software offerings.
Since 2009 she has specialized in IBM Connections and related IBM collaboration solutions software.
Sharon has spoken at many user groups and Lotusphere/Connect, has been an IBM Champion since 2011 and is also on the board for ICON UK, the UK IBM user group.
Tim Clark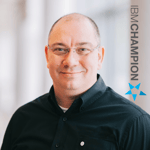 Tim lives and works in the UK as the BCC Director of Services & Support. Having been in IT since 1987 he has seen a lot of technologies come and go, and some of them even come back around again. Over the years, he's played the role of manager, mentor, administrator, educator, evangelist & more. His ability to connect with people and gain their trust is second to none. Tim specialises in Prince 2, ITIL, IBM Domino, Mac, Linux, Windows, MDM, Sametime, Connections, WebSphere and empathy based support methodolgies. He also leads the ICON UK IBM user group in his spare time. Tim is also an IBM Champion (2013-2017)
For fun Tim enjoys BBQs, rides bicycles, motorcycles & scuba diving. To relax he plays drums as part of the house band at his local church. Tim loves spending time at home with his wife, 2 children & 3 cats