On the 27th to 29th May 2019, the "European Collaboration Summit" (ECS) will take place in Wiesbaden, Germany.

The European Collaboration Summit, also known as Collabsummit, is the largest community-driven conference in the world with a focus on modern workplace technologies and digital transformation.


With topics such as Microsoft 365, Azure, SharePoint, AWS, Multicloud and Business Apps. Its aim is to bring business and technology together, to help delegates make sound decisions in the rapidly changing world of digital transformation. Collabsummit is a three-day community event, where world-leading experts and speakers deliver a range of "what's new" and "best practices" sessions.

The agenda contains many exciting topics: from SharePoint Server 2019, Microsoft Teams, PowerApps to Skype for Business and Exchange - More than 70 sessions are offered as part of the European Collaboration Summit and presented by top international speakers.

BCC has been an expert for management of collaboration platforms for over 20 years and is now expanding its expertise and solutions to the Microsoft platform. BCC has announced solutions for Microsoft Exchange and Office 365.

Come visit our booth where we will be happy to talk to you about:

- IBM Notes to Microsoft Exchange or Office 365
- IBM Notes Application Migration and Coexistence
- Microsoft Exchange to Office 365
- Office 365 to Office tenants
Identity Management and Access Governance

- Active Directory / LDAP User and Group Management
- Microsoft Azure Active Directory User and Group Management
- Office 365 User Management and user provisioning
- Group and License Management




Come and join us for ECS 2019 and schedule a meeting with our team:




Olaf Boerner, Stephanie Heit, or Sharon James
Details

Date:

27 - 29.May 2019

Organizer:

Nubelus UG

Website:

Venue

RheinMain CongressCenter
Friedrich-Ebert-Allee 1, 65185 Wiesbaden,
Germany

Presentations
Our very own Sharon James and Olaf Boerner will be speaking
Microsoft Teams: How to automate life cycle management of Teams and ensure compliance and security
Managing Microsoft Teams is an increasing a challenge for enterprises. How can you create, provide standard teams with channels and file structures, assign team owners, and related groups and ensure to meet compliance requirements?
When a Team's life cycle comes to an end you have to archive its contents and/or make the project knowledge available.
We will show an approach on how all these tasks can be integrated to standard helpdesk / ITIL procedures or self service portals.
Sharon James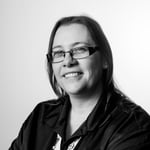 Sharon's passion has always been in Collaboration and integration and she has been working in the collaboration space for over 20 years - it's all about the people and the way you work.
Proud to be an IBM Champion for IBM Collaboration Solutions since 2011, and is now working towards a Microsoft MVP
Technical specialist in the IBM collaboration stack, Sharon has now shifted focus concentrating the Microsoft collaboration stack of Teams, SharePoint and Yammer
Olaf Boerner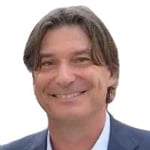 Olaf is the CEO and founder of BCC. He is passionate about collaboration technologies and speaks regularly at German and international conferences. Olaf has been named IBM Champion for IBM Collaboration Solutions (ICS) in 2014 and 2015.