Engage is, by far, the biggest user group in Europe focusing on IBM Collaboration Solutions. BCC is proud to be associated once again with this great event as a Gold sponsor.

As ever, our focus will be on automation, security & compliance for your social business. We will be presenting established solutions for secure and cost-effective management of your IBM infrastructure. We hope to see you in Antwerp in May next year - a slightly later than usual time for Engage - and show you how to:

Engage will take place in: Antwerp, Belgium. Elisabeth Center Antwerp, FMCCA
For more information, visit: http://engage.ug
---
BCC Sessions
Tim Clark and Sharon James are presenting on Tuesday at 10:15 in the Roundtable area.
You and the future of Domino/Notes, Connections and Watson Workspace! We have the cookies, you bring the coffee and let's discuss where this train is heading.
BCC's IBM Champions will host this 2-way discussion about what is coming up for Domino/Notes, Connections 6.0 / Pink and Watson Workspace.

It doesn't matter if you are staying on-premises, hybrid or moving to the cloud. The discussion is going to be valid for everyone.
Come and join in the discussion and compare your plans with others. Let's make the next set of best practices together.

Sharon James is also presenting with Roberto Boccadoro on Monday at 13:30 in Room A: A Hitchikers guide to troubleshooting Connections
In this sessions we will guide you through the most frequent tasks needed to do troubleshooting IBM Connections. We will talk about lessons learned, best practices and give you some tips and tricks.
SPEAKER BIOS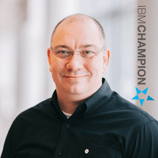 Tim Clark
Tim Clark started in IT back in 1987, he's seen technology come and go and some of it come back again. Joining BCC in 2016 Tim brings his expertise in IBM Collaboration Software, IT Project Management and Customer Services to the international team.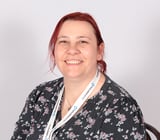 Sharon James
Since 2003 Sharon has been dabbling in all things WebSphere including Application Server, Portal and Commerce, amongst many other IBM/Lotus software offerings. Certified IBM Connections Administrator - using the product since version 2.0

Working on all things collaborative and IBM/Lotus software based, but specializing in IBM Connections and related IBM collaboration solutions software, Sharon has spoken at NLLUG, UKLUG/ICONUK, Social Connections, MWLUG, BLUG/ENGAGE and IBM Connect / Lotusphere.