It is almost time for World Premiere of Domino V10! Watch the launch live from Frankfurt on October 9 at 10:15 CEST via facebook or join us at the UK Premiere of Domino 10 in London on the 10th.
BCC will be presenting our Domino 10 ready products and our own Tim Clark will be on stage as part of a panel discussion.
We willl showcase how DominoProtect can monitor access to your data and prevent unauthorised data access even for people who have full admin rights. Simplify your system management and add an essential extra layer of security to the IBM Domino environment.
Come and have a look how AdminTool provides procedures to grant and control access rights to your data and how it handles the demand for the right to be forgotten for GDPR purposes. Identity management made simple - no matter where the accounts are stored Domino, Cloud or 3rd party applications.
Find out how MailProtect can help to intercept emails that hold sensitive data and get sent by your staff without the required encryption.
ClientGenie centrally manages all Notes client elements. Standardise client configurations reduce administration overhead and increase employee productivity. With the free ClientGenie Basic version, you can centralize and standardise the update of all Notes clients to version 10.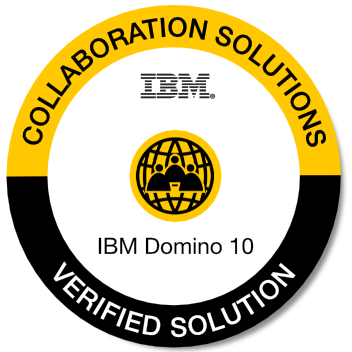 We hope you are able to join us on the 10 October, 2018 - Don't worry if you can't make it, just get in touch and we can talk.
Schedule a meeting with our attendees:Tim Clark or Sharon James
Details

Date

10 October 2018

Organizers

IBM in association with ICONUK

Registration Link

Address

IBM Client Centre London
76-78 Upper Ground
South Bank
London
SE1 9PZ