European Collaboration Summit 2023
22. - 24. Mai 2023 - Düsseldorf
CCD Düsseldorf / Düsseldorf Messe
Stockumer Kirchstraße 61
40474 Düsseldorf, Deutschland
Mit rund 2.500 Teilnehmern ist das #CollabSummit die führende und größte Microsoft 365, Teams, und Power Platform Konferenz in Europa. Auch zum 10-jährigen Jubiläum des Events sind wir in diesem Jahr wieder als Platinum Sponsor in Düsseldorf dabei und freuen uns aufs Networking mit anderen Experten!
Besuchen Sie uns auf Stand #48:
BCC Affirmatic
MAKE

IT

EASY
to prevent teams sprawl

to maximise employee experience

to securely delegate and automate teams and groups management processes

to support your microsoft 365 and teams governance

to migrate tenant to tenant
Melden Sie sich jetzt für unseren Vortrag an:
BCC Affirmatic - Best practices to implement governance for Microsoft Teams
Come and hear our best practice for implementing a governance strategy to enable your organisation to embrace new ways of working with Microsoft Teams.
We will explain how our governance approach based on BCCs Affirmatic SaaS product provides flexible support for the lifecycle and governance of Teams and other Microsoft 365 ressources and how it supports streamlining administration.
This session is appropriate not only for administrators but also business decision makers and end users.
Dienstag, 23. Mai 2023
13:40 - 14:00 Uhr
Raum 19B (100)


---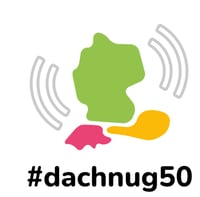 DACHNUG 50
13. - 15. Juni 2023 - Siegburg​
Rhein Sieg Forum​
Bachstraße 1​
53721 Siegburg​, Deutschland

Auf der #DACHNUG50, der fünfzigsten Konferenz​ der DNUG, kommen Anwender und Anbieter von​ HCL Software zusammen, um Erfahrungen auszutauschen und neue Lösungen kennenzulernen.​ Sie können HCL Software hautnah erleben, die stetig wachsende Community spüren und vom Knowhow der DNUG Fachgruppen profitieren. BCC ist bei DEM Premium Event im deutschsprachigen Raum als Partner mit dabei - wir freuen uns aufs Netzwerken und den (fachlichen) Austausch am Stand Nr. 6!

Details zu unseren Themen und Sessions folgen in Kürze.

Weitere Infos und Tickets »
---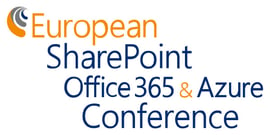 European SharePoint, Office 365 and Azure Conference 2023
27. - 30. November 2023 - Amsterdam
RAI Amsterdam Convention Centre
Europaplein 24
1078 GZ Amsterdam, Niederlande
Die #ESPC23 ist die größte Konferenz für die Microsoft Produkte Office365, Azure, SharePoint und Exchange in Europa. Sie bietet Besuchern die Möglichkeit, sich mit führenden Entscheidungsträgern und wichtigen Influencern auszutauschen und Experten aus der gesamten Community zu treffen. Als Gold Sponsor sind wir mittendrin, zeigen unsere Produkte und Lösungen und freuen uns auf Sie!
Details zu unserem Stand und unseren Sessions folgen in Kürze.
---
Vergangene Events 2023:
---

Gartner Digital Workplace Summit 2023
15. - 16. May 2023 - London
InterContinental London – The O2
1 Waterview Drive
London SE10 0TW
United Kingdom
Changing Work. Expand your expertise, get insightful advice and join a world-class community of digital workplace leaders, architects and IT executives at Gartner Digital Workplace Summit 2023, in London. As a Silver Sponsor, we're showcasing our solutions and looking forward to networking with you!
Visit us at booth 502 and learn more about BCC AFFIRMATIC - our innovative SaaS Solution for Microsoft 365 Management and Teams Governance.
It offers automated teams life cycle management and comfortable self-service for creating and managing Teams and other M365 resources:
Govern your Digital Workplace

Establish effective Microsoft 365 & Teams Governance

Manage external sharing in M365

Prevent Teams sprawl with Lifecycle Management

Maximise Employee Experience
---

Engage 2023
24. - 26. April 2023 - Amsterdam
The Venue: Felix Meritis
Keizersgracht 324
1016 EZ Amsterdam, Niederlande
The Future is NOW. Ende April treffen sich HCL Digital Solutions User und Partner auf der #engageug in Amsterdam. BCC ist auch in diesem Jahr wieder als Gold Sponsor vor Ort - wir freuen uns auf bekannte und neue Gesichter, auf spannende Gespräche, Vorträge und Workshops!
Besuchen Sie uns auf der Engage:
MAKE IT EASY
Rightsizing HCL Domino server & apps
Managed cloud services
Coexistence of HCL Domino & Microsoft 365
Integration of HCL Domino & Microsoft Teams
Melden Sie sich jetzt für unsere Vorträge an:

Make it easy: BCC integration and coexistence of Domino and Microsoft 365
You have migrated your core messaging system away from Domino to Microsoft 365. Microsoft Teams is your new center of collaboration work. However, your business is still relying on Domino apps which
are sending customized workflow mails to users which are not functional in Outlook client anymore

are requested to book and schedule meeting which requires access to free / busy time from users in M365
Furthermore, you need to ensure that new users are added to M365 with Mail, Teams all its whistle and bells and is still added to Domino directory and to Access groups. Office365 groups is another challenge as managing shared mailboxes in M365.
The self-service and service desk procedures should be consistent and efficient for both platforms.
BCC solutions do not only allow you to efficiently manage your existing Domino but also smoothly integrate with your new Microsoft collaboration environment.
In this session Torsten Link will show you how to integrate and manage both environments with a single solution, providing a unified operation experience via self-service request desk, service desk and 2nd level administration.
Dienstag, 25. April 2023
14:45 - 15:30 Uhr
Raum A. Shaffy
Easy Team(s)work: How to integrate HCL Domino into Microsoft Teams
Your users use MS Teams and the other MS Office products on a daily basis. But there are still a ton of Domino applications that provide great business value.
Do you know how to integrate these Domino apps without disrupting the working experience of your users in MS Teams?
In this session Sharon and Torsten will show you some ways to integrate your Domino applications into Teams:
Let them use their applications without leaving Teams.

Let them incorporate Domino data into their Teams sites.

Deploy Domino apps with Teams app store.
Mittwoch, 26. April 2023
8:00 - 8:45 Uhr
Raum B. Koepel
---
Sie suchen nach einem Event aus den Jahren 2019 bis 2022?
Dann werfen Sie einen Blick in unser Event-Archiv »
---