Besuchen Sie uns auf der Engage, wo wir unsere Lösungen rund um Identity Management & Access Governance, Sicherheit & Compliance, Migration und Microsoft Teams Management vorstellen werden.


Unser Workshop und Session:
Workshop - Monday, March 2 | 13:30 - 17:00 | W4. Best Western Promenade 4, Domino & Office 365 working in harmony
The biggest technical challenge facing business today is ensuring that the technologies they use every day, be they Microsoft Windows, Microsoft Office or HCL Domino applications and mail, can all work together in perfect harmony.
Join BCC in this deep dive workshop in which you'll discover
• Create, delete and manage all users and groups across multiple systems and directories to ensure that user data is kept in sync across each repository.
• How to keep those line of business workflow applications running even when mail routing is on a non-Domino platform.
• Techniques to optimise the Domino server estate to run only the applications that are vital, including migrating archive application data to non-Domino repositories (Active Archive).
• What options are available to SmartCloud Notes users after the service has been retired
• How to assess and understand all the facets and challenges that migrations or mergers and acquisitions bring and how those challenges can be mitigated.

Hope you can make it to this informative workshop – with audience participation
You can register for the workshop here and select I want to register for a workshop and select BCC: Domino and Office 365 working in harmony on the second page of the registration.

Session: Sharon James & Mike Perrett will be speaking: Wednesday, March 4 | 10:15 - 11:00 | A. Mount Kenia Lodge
Co-Existence, Merger or Mail Migration we've got you covered
Many organisations have a long and loving relationship with Domino, but it is no surprise to learn that Office365 has become the dominant force in email communication. In this session we will cover migrating mail to Domino, migrating mail elsewhere but keeping applications running on Domino and being accessed by non-Notes users. In the event that a subset of email has already been migrated, learn how we can help you move any remaining mail or archives, how to co-exist with 3rd party mail and Domino apps, as well as consolidate & optimise your Domino estate. Sharon and Mike will walk you through how BCC's expertise and tools can plan for mergers, acquisitions or carve outs, move archives or co-exist with Domino applications when using 3rd party mail.
Sharon James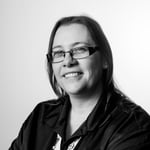 Sharon has been working in the IT Industry since 1996 and since 2009 she has specialised in HCL Connections and related HCL Digital Solutions software. Sharon has spoken at many events & is part of the team behind ICONUK the UK IBM User Group. Proud to be a HCL Master and an IBM Champion for IBM Collaboration Solutions since 2011, and is now working towards a Microsoft MVP. Technical specialist in the HCL collaboration stack, Sharon is also now working with the Microsoft collaboration stack of Teams, SharePoint and Yammer.
Mike Perrett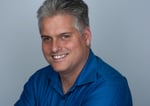 Mike has been working in the IT Industry for 25 years focusing on messaging and collaboaration solutions, both cloud based and on premise irrespective of vendor. Mike has helped some of the largest global enterprises extract more value and utility from their investments in technology.
Details

Date

2-4 März 2020

Organizers

Every year we try to organize a major event, and an extra afternoon meeting. Every time we are happily surprised by the number of people that show up. A positive sign for sure. In Q3 of 2012 we announced that our scope expanded to include The Netherlands. BLUG then stood for 'Benelux Lotus User Group'. When IBM decided the name Lotus was no longer viable, we followed and changed the name of the BLUG events to 'Engage', at the end of 2013. In March 2016 we finally managed to officially change the name for the non-profit organisation to 'Engage User Group'..

Registration Link

Address

Royal Burgers' Zoo
Antoon van Hooffplein 1
6816 SH Arnhem, Nederland