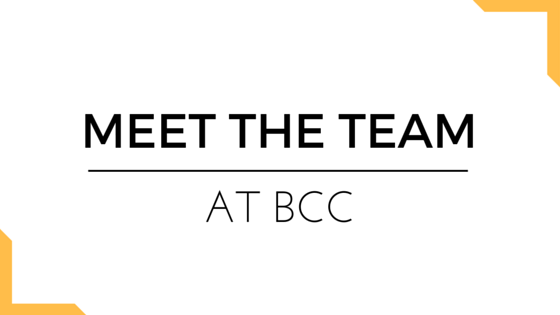 Continuing on our Meet the BCC Team thread, here's an interview we conducted with Mattias Beckmann, who is a Consultant for Business Solutions at BCC. If you're working with us at BCC, you already know that you have some of the greatest people working on your behalf, but here are some things you might not know about Mattias.
Featuring: Mattias Beckmann, Business Solutions Consultant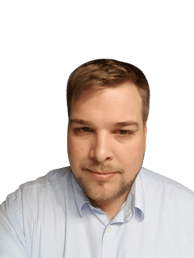 What do you do at BCC?
I work as a Consultant for Business Solutions, currently involved in some big projects for one of our customers.
What would you sing at Karaoke night?
I don't sing, period! ;-)
What would you want as your superhero power?
Flight would be nice, or the power to understand a woman's thoughts ;-)
Do you play an instrument?
Nope, while I really enjoy listening to music, I'm not that much of a musician myself.
Star Wars or Star Trek?
Actually I like both, Star Trek as a series and Star Wars for the movies. (Old movies and the current ones, not that much into Episode 1-3)
Hike or bike?
Normally bike, but I enjoy a good stroll from time to time.
Kindle or paperback book?
Paper, always. In today's age I like the feel of a real book in my hands.
What three words describe you?
Kind, sympathetic, talkative
Do you have pets?
No, sadly not. I'd like to have a dog, but that's currently not possible in my line of work (not that much at home).
What's the one thing you can't live without?
My daughter and family in general.
What's your 'death row' meal?
Uh... while thinking I'll never be in that situation, that would definitely be a good home made chilli. I love chilli!
How long is your commute to work?
Depends on the customer project I am working on at the time – anything between 100 and 600 kilometres.
What projects are you working on right now?
I am currently working on quite a complex project where I've had to build a completely new central application management process with additional tracking built in at each stage.
This process also makes use of most of our AdminSuite tools in order to automate and track every step as much as possible.
Reason for this is, one of our customers is currently undergoing complex changes within their company structure. Our main task is to automate the process of moving users between single company departments, which use different Notes certifiers, domains and ID Vaults.
To make this possible we rely heavily on AdminTool in combination with DbTool and ClientGenie to automate the whole process as much as possible while making it as comfortable as possible for the administrators and end users to use. This way we are able to perform the move on server side and also on client side with the least amount of manual interaction needed on both sides. Our final goal is that the users won't even notice they have been moved at all irrespective of whether they use a new machine or keep using the old one.
This automation includes recertification, renaming and a consolidated move between the Notes domains while retaining the Notes ID, personal information, mail file, possible archives and updating the Notes workspace.
In the near future this process will be used as the default way for automated moves between each of the company departments to another.
I cannot believe how much more complex this would be in terms of time and costs had it not been for our products which work so beautifully in automating the processes and tracking them all the way.
I've had a great time working on this but it is slowly nearing its end. We are now performing final tweaks within the ClientGenie configuration as part of automated update of Notes workspaces with respect to new location documents, updatednotes.ini, updated policies, new cross certificates, updated archive links and database icons etc.
Need help with your IBM Domino environment?