BCC Unternehmensberatung GmbH is the first stop for innovative solutions and value management for IBM Notes and Domino environments and collaboration technologies.
BCC is synonymous with consistent customer orientation, loyalty, and engagement. Our specialists provide excellent professional and social competence and they serve as the brains behind our innovative products.
Our 30 staff members support improvements in infrastructure and communication security of our customers. Our focus is to automate the administration of IBM Notes and Domino environments and reduce costs for our customers.
Our motto is SAVE-SECURE-AUTOMATE.
We are always on the look-out for engaged and talented people to support our customers and to strengthen our team with enthusiasm and talent.
We're looking forward to meeting you.
BCC has many faces. We would like to introduce you to one: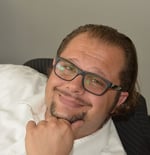 Mirco Vilic, Senior Consultant
Mirco Vilic and BCC Unternehmensberatung have been a very successful team for a long time.
What projects and what experiences do you see as your particular milestones?
As soon as I finished my apprenticeship as "Fachinformatiker für Systemintegration" (System Integrations Specialist) I started as Junior Consultant. I found it very exciting to work together with my colleagues at the customer site.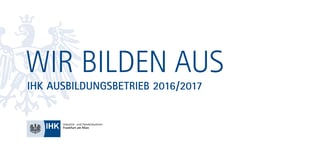 From the very beginning, I worked relatively independently and gradually took over responsibility. Moreover, I had the chance to gain wide-ranging experience of administration and development tasks. In fact, all these experiences at the customers' influenced positively the development of my professional as well as social competencies.
Working as product manager was another milestone in my previous career. It was particularly exciting and appealing for me to go through an entire product's life cycle -- starting with an idea, cooperating with the developers and launching the product to the market. Things were not always perfect. It was a tough learning curve. I had to accept setbacks and find constructive solutions. The lesson I learned: product design is not always the consequence of pure development work, but it is mainly built on logical configuration with a focus on the user's perspective.

Now, as a Senior Consultant, I am working at and with the customer, very often in a team together with colleagues either from consulting, the development team or the customer service and support group -- a mixed team where memebers complement one another. This is how I enjoy work.
What will be your next challenge?
Within consulting, I am focusing on Communication/Messaging/E-Mail. But beside this, my new and additional focus will be the training of young IT staff members. I would like to pass on all my practical knowledge and experience. And beside this, I very much enjoy the exchange and discussion with younger geeks.

für die Weiterentwicklung unserer Produkte im Bereich Microsoft Exchange / Office 365 / Azure
Meet Our Team
We would like to introduce you to some more faces of BCC. We asked them a series of questions and here's how they answered: